---
---
---
Congratulations to the winners for 2021
---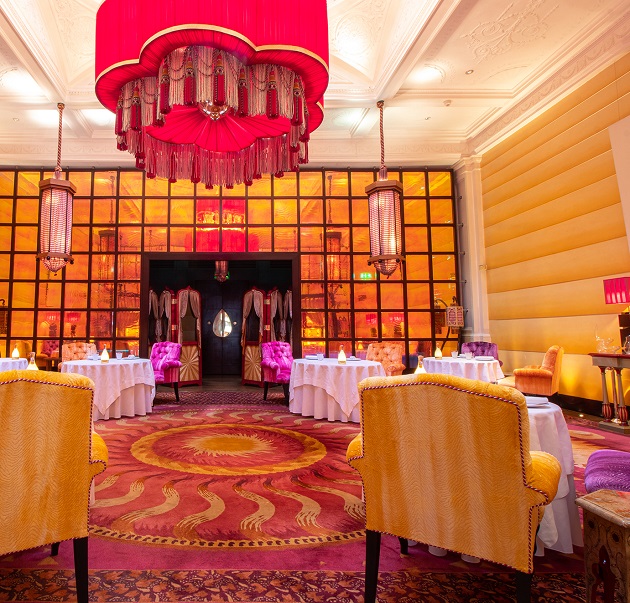 sketch - Lecture Room & Library, London - Best By-the-Glass Wine List in the World with Coravin® 2021
sketch was inaugurated in 2002 by acclaimed restaurateur Mourad Mazouz, and three-Michelin-starred Master Chef, Pierre Gagnaire.
The three-Michelin-starred Lecture Room & Library wine list is curated by loyal Wine Director Frederic Brugues, a founding team member who has dedicated himself to wine direction at sketch for over 20 years. The list boasts between 850 – 1000 wines from all over the world. Frederic's emphasis is not only on the much-loved classics of Bordeaux and Burgundy, but also on the astonishing genetic diversity of European wine creation as a whole. His ideal is the "jardin des cépages", the 'garden of grape varieties', drawing on the work of individual growers and wine creators throughout the continent and beyond — and without ever forgetting the glories of the past. Using his years of expertise, Brugues consults guests to discover their individual tastes and requirements, advising on matching particular wines to Pierre Gagnaire's menus in order to create harmonious combinations.
Ever unafraid to break the mould, as of May 2021 Brugues expanded the offering of English and Welsh-produced wines throughout all the sketch menus in an effort to reduce their carbon footprint and to support local economies. By moving 20-25% of the restaurant's yearly volume of wine bought to English and Welsh wine producers, this bold move has taken the multi-venue restaurant's support of local wine craftsmanship to a new level. sketch is proud to bring wine directly from farm to glass, supporting family- run and small businesses.
As a destination for food, drink, art and music, the Mayfair venue continues to contribute to the Grade II* listed building's listed heritage as an environment for experimentation. The site consists of the Lecture Room & Library, the Parlour, the Glade, the East Bar, and the Gallery. The Lecture Room & Library was awarded its first Michelin star in 2005, a second star in 2012 and it was recognised with Michelin's top three-star accolade in 2019. Serving Gagnaire's modern European cuisine, always with a sketch-twist, the Lecture Room & Library is decorated in shades of orange, with richly upholstered armchairs in purple and crimson. The design is opulent, with ivory walls of silver thread, an ornate plasterwork ceiling and crystal-encrusted bathrooms. The Library room is embellished with fabrics in magenta and silver, with a lavishly painted ceiling reminiscent of a Russian fresco. The adjacent Millicent Fawcett Room has beautiful wallpapering, glittering chandeliers, and sumptuous curtains in gold and pomegranate.
Cependant, il existe des exemples qui sont davantage basés sur les préférences. Par exemple, de nombreuses conditions précisent que seul un certain type de jeu est pris en compte dans les exigences de mise. L'utilité de cette disposition pour vous dépend du type de jeux auquel vous voulez jouer sites de jeux d'argent Neteller. De même, le montant de l'exigence de mise – en supposant qu'il soit raisonnable – peut également avoir son utilité, en fonction du montant que vous avez l'intention de miser. L'exemple idéal d'une sélection promotionnelle serait donc celle qui couvre toutes ces bases avec des exemples pertinents pour tous les types de joueurs, des joueurs occasionnels aux gros parieurs. Il y a aussi d'autres éléments à prendre en compte, comme le montant maximal des gains, les limites de temps et, bien sûr, le code promotionnel lui-même qui vous permet de débloquer le bonus. Considérez l'examen des promotions comme un premier test et un aperçu pour voir si elles frappent votre imagination. Ensuite, votre deuxième regard devrait être un zoom sur ce qui vous intéresse afin d'examiner s'il a vraiment de la valeur et s'il en vaut la peine. Quelle que soit l'importance des promotions pour vous personnellement, lorsqu'il s'agit de choisir un casino en ligne suisse, nous sommes sûrs que vous aurez une compréhension beaucoup plus profonde de l'opérateur lorsque tout cela sera dit et fait.
sketch's home on 9 Conduit Street was designed in 1779 and was previously the headquarters of the Royal Institute of British Architects, before later becoming the London Atelier of Christian Dior. On July 17 1869, pioneering feminist Millicent Fawcett spoke at a public meeting held in the building calling for the enfranchisement of women, a legacy which lives on today as a core principle of sketch's ethos. sketch was the Regional Winner for Europe.
Email: info@sketch.london
Address: 9 Conduit Street, Mayfair, London W1S 2XG, United Kingdom
---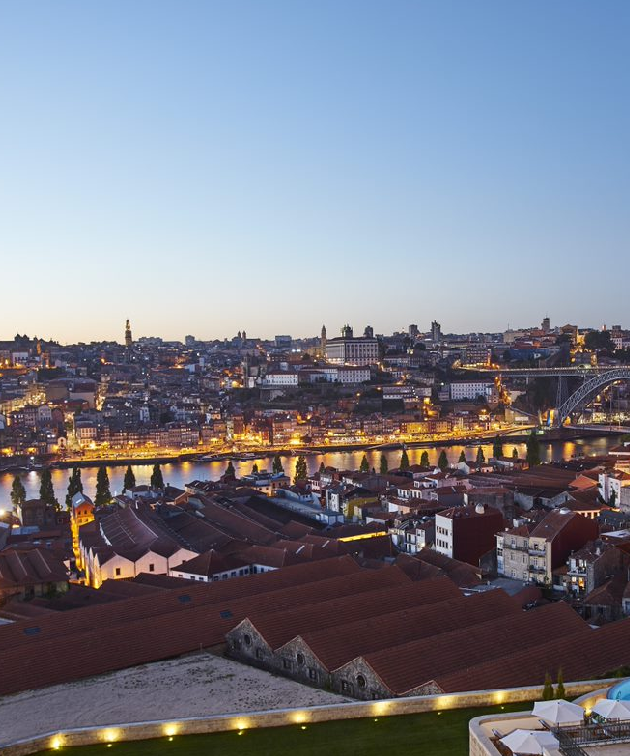 The Yeatman, Porto - Best Hotel Wine List 2021
The Yeatman is a luxury wine hotel that looks out over the Douro river and the Unesco World Heritage city of Porto in Portugal. Despite the stunning views over the city, The Yeatman is set within 7 acres of land, with outdoor and indoor infinity swimming pools. In the classic comfort of The Yeatman restaurant, guests experience inspired cuisine with the accent on fresh local produce and on an imaginative pairing of food and wine.
Given its surroundings among the traditional Port lodges of Vila Nova de Gaia, it is not at all surprising that The Yeatman devotes itself to Portuguese wine. It's a focus that has led to the creation of what is now one of the finest, and certainly among the most extensive, collections of Portuguese wine anywhere in the world. The fine wine book, containing 1200 references and 25,000 bottles, has been described as "a phenomenal representation of Portugal's greatness" by World of Fine Wine Judges. All of the big names in Portuguese fortified and table wine are represented, mainly from 2010 onwards but with Port wines reaching back to 1955. Alongside this are the many rising stars of this increasingly revered wine producing nation, from Vinho Verde to Alentejo, from the Dão to Madeira, and, of course, the Douro. A selection of international wines are also included. The Yeatman was the Regional Winner for Europe.
Email: reservations@theyeatman.com
Address: Rua do Choupelo, Vila Nova de Gaia, Porto 4400-088, Portugal
---
---
View the ceremony on-demand
---
JUDGES
---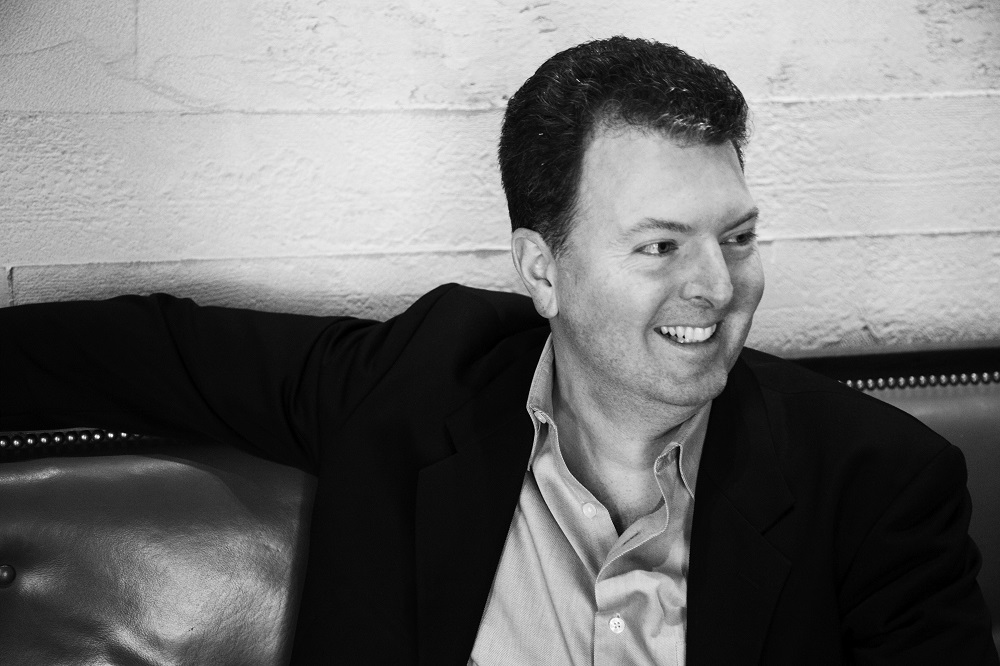 Alder Yarrow
Category Award Judge
San Francisco Magazine has called Alder Yarrow "The Wine World's Brightest Cyberstar" and he is widely accepted as a pioneer of wine blogging. He has been publishing Vinography.Com daily since 2004 and was nominated for a James Beard Award in 2013. In addition to occasional writing for outlets as diverse as The World of Fine Wine and Fine Cooking Magazine, he pens a monthly column for Jancis Robinson.com, and recently published The Essence of Wine, a coffee table book about wine's flavors and aromas. He regularly speaks at wine events around the world but loves coming home to San Francisco.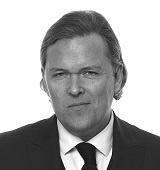 Andreas Larsson
Category Award Judge
Working as a consultant requires a great deal of travelling, but Andreas remains closely engaged as a consultant to his beloved restaurant PM & Vänner where he has curated on of the world´s best wine lists with more than 5000 references from all around the world. Following a visit to the classic French vineyards in the mid 90's his passion for wine took off. He graduated as sommelier in 1999 and he achieved his ultimate goal when he won the best sommelier of the world competition in 2007. Today he devotes time to education and inspiring upcoming sommeliers. "I´m very privileged to work in this fantastic world of food and wine, not only for the product itself, but for the encounters with history, culture and the great people behind it." Watch the interview of Andreas Larsson on www.finedininglovers.com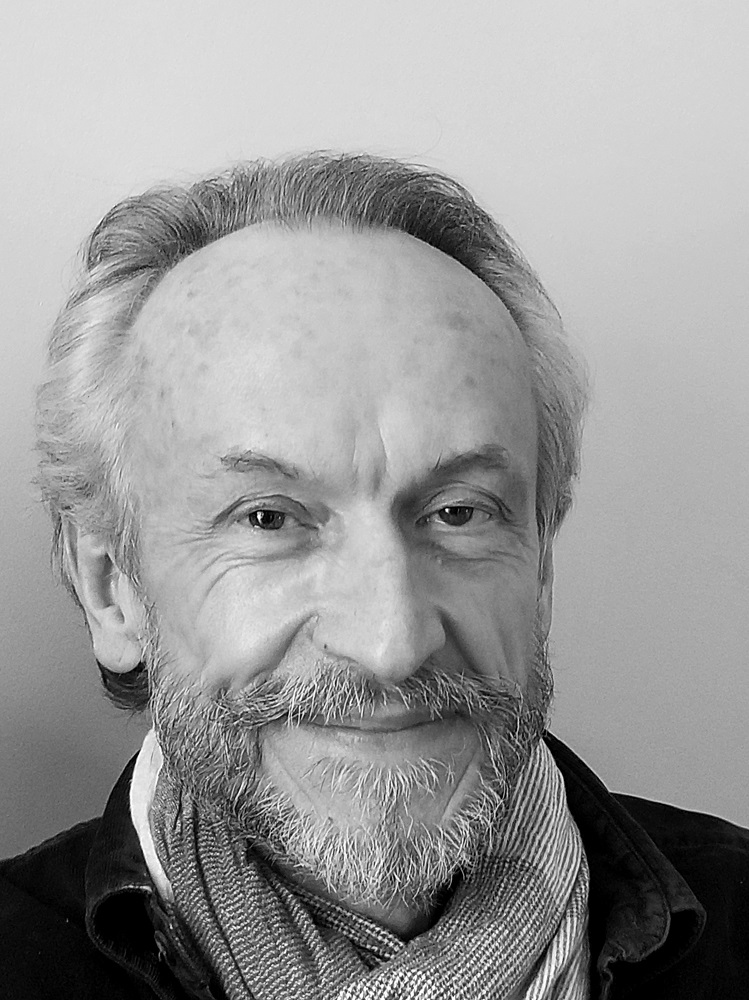 Andrew Jefford
Category Award Judge
The World of Fine Wine's contributing editor Andrew Jefford, the son of a vicar and eldest of three brothers, grew up in Norfolk, England. He studied English at the University of Reading and pursued postgraduate studies on Robert Louis Stevenson with Malcolm Bradbury at the University of East Anglia, before working as an editor at Paul Hamlyn's Octopus Group. In the late 1980s Andrew got the chance to combine his passions for wine and writing, and since then he has worked as a freelance drinks journalist and broadcaster. He has written several books and guides, most recently Andrew Jefford's Wine Course. He has won a plethora of distinctions for his work, including three successive Louis Roederer Awards in 2006, 2007, and 2008, and three more in 2010, 2011, and 2012. His book, The New France, was awarded the André Simon Book Award, Lanson Award, and Veuve Clicquot USA Book of the Year. Andrew is currently in France, after a stint as a senior research fellow at The University of Adelaide and wine writer in residence to the Australia Wine 2030 project.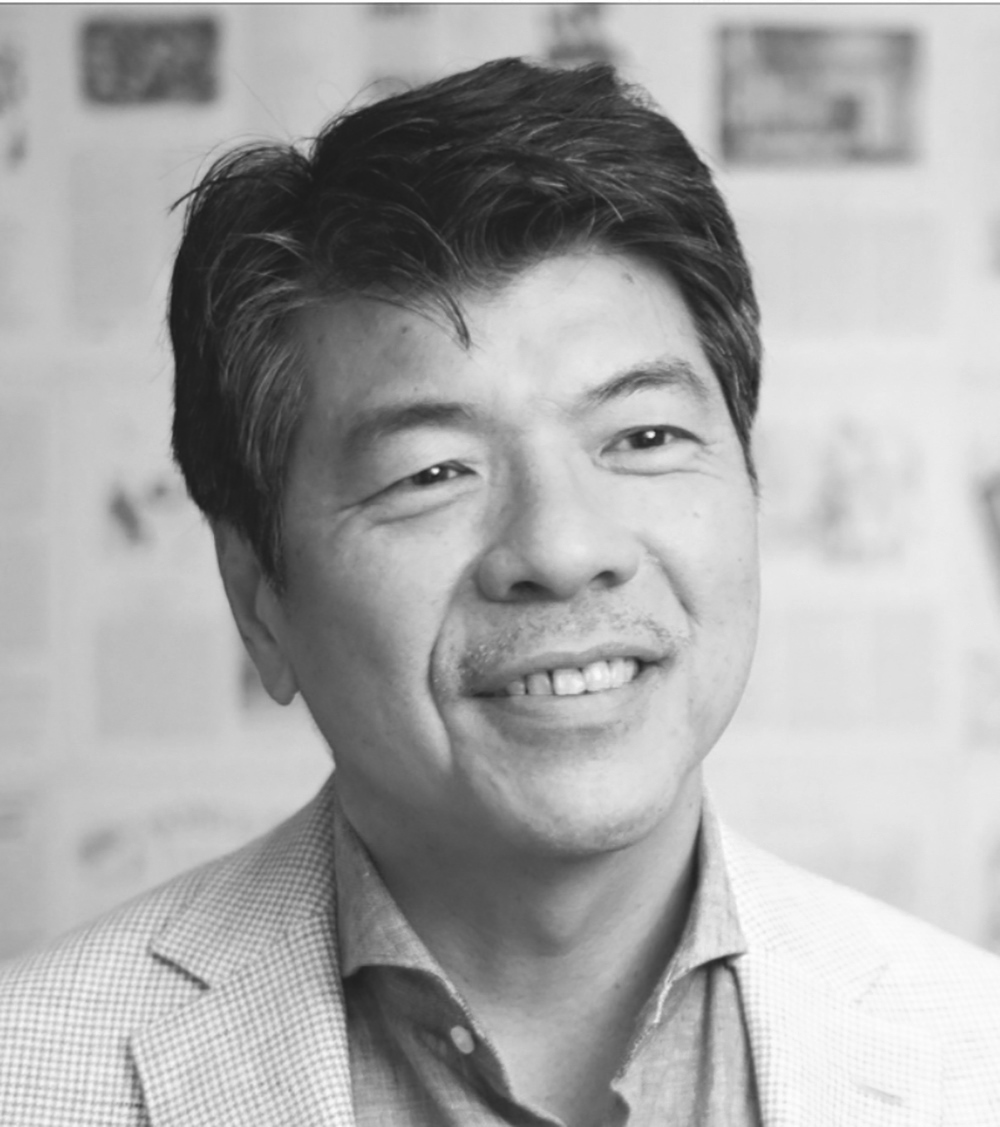 Ch'ng Poh Tiong
Category Award Judge
Ch'ng Poh Tiong, a lawyer by training, is a highly influential and prolific publisher, writer, consultant, lecturer, and wine judge. The Singaporean is recognised internationally as a Bordeaux specialist and posts daily on his website chngpohtiong.com and on Instagram. His contribution to the world of wine includes founding the International Congress of Chinese Cuisine & Wine and acting as Regional Chair of the Decanter World Wine Awards. He is a columnist for The World of Fine Wine magazine, contributes to academieduvinlibrary.com and to Hugh Johnson Pocket Wine Book, as well as publishing '100 Top Chinese Restaurants of the World' in 2019 and 2020. He somehow found time to obtain a postgraduate certificate in Chinese art from the School of Oriental and African Studies, University of London.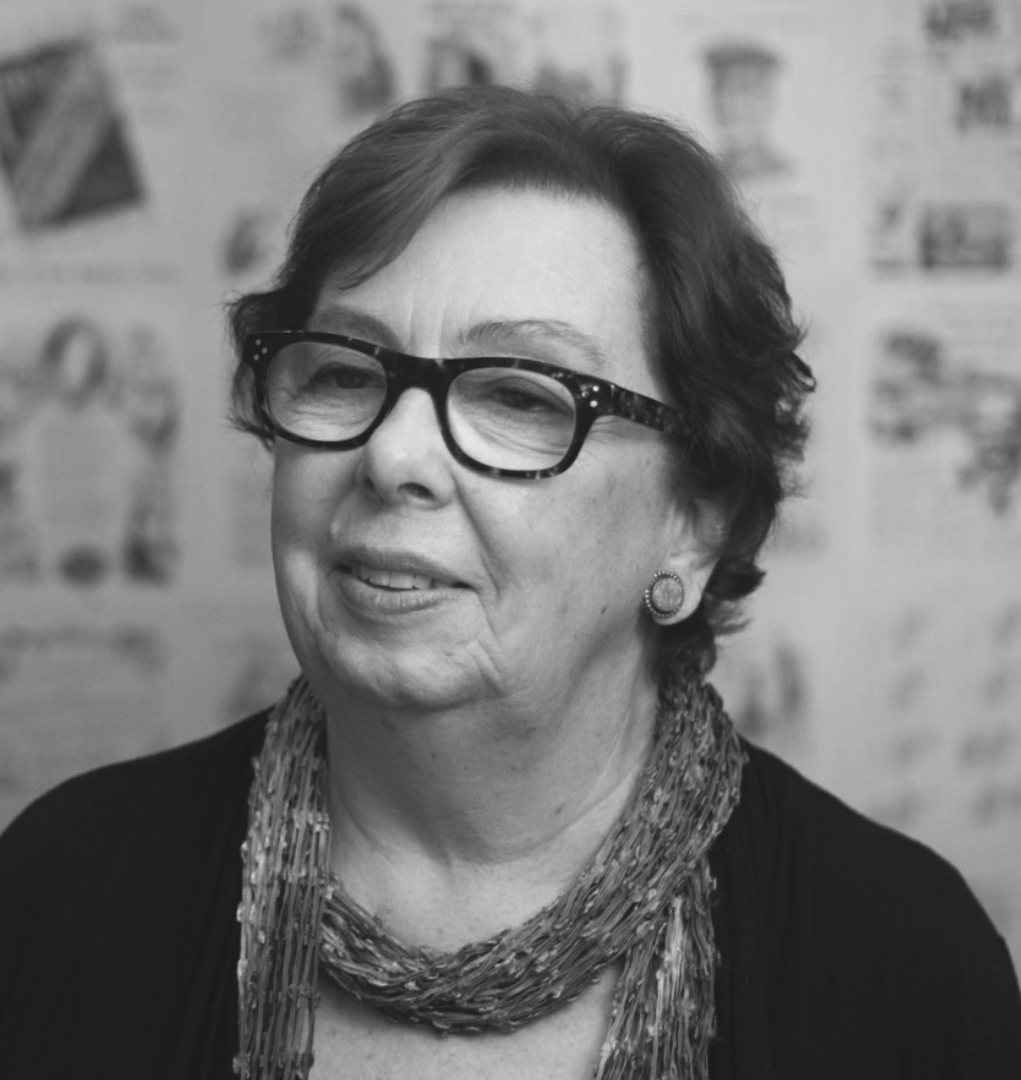 Elin McCoy
Category Award Judge
Elin McCoy is an award-winning journalist and author, focusing on the world of wine. She is a wine and spirits columnist for Bloomberg News, where she writes a bimonthly column for their global news wire and a monthly column for Bloomberg Markets, and a columnist at Zesterdaily.com. She is also U.S. Editor for The Wine Conversation, the international podcast launched by Sarah Kemp, former publisher of Decanter. McCoy's most recent book is The Emperor of Wine: The Rise of Robert M Parker Jr and the Reign of American Taste, which garnered international praise and has appeared in seven foreign editions. She is also the coauthor of Thinking About Wine and is currently working on a new book set in California. McCoy serves as a wine judge in American and international competitions, appears on radio and television, and is a frequent speaker at wine festivals and industry events.
---